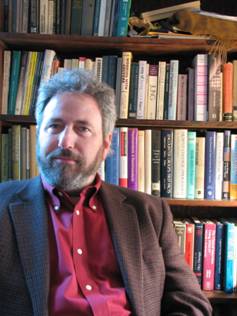 Robert W Garlan, PhD
NY Licensed Psychologist (#018277)
Office Location: 142 Bidwell Parkway (at Elmwood Ave,)
(Map) Buffalo, NY 14222
(Orchard Park office in the near future.)
Telephone: (716) 254-4554
Please call to arrange an initial consultation or to ask any questions you may have…
Areas of Focus…
Life Issues: Anger, grief and loss, motivation, academic difficulties and adjustment to college, identity, career, relationships, family, phase of life, coping with a major medical diagnosis or illness (e.g., cancer, MS), mid-life blahs or blues, personal history, second-generation cultural issues (parents vs. dominant culture), important decisions, indecisiveness or dilemmas, lack of direction, existential issues.
Moderate to Serious Problems: Moderate anxiety, simple phobias, relationship issues, self-consciousness, anger, assertiveness; depressed mood, high anxiety, recent or past trauma, bereavement or other loss.
Major Illness: Post Traumatic Stress Disorder, Major Depression, Bipolar Affective Disorder, Schizophrenia.
Consultation: Assessment & Diagnosis, 2nd Opinions; Do you have a problem warranting therapy or other attention; What to do for someone you are concerned about; Dealing with problematic others (e.g., boss) and other to
uchy situations.
My Clinical Approach
I tailor therapy (or counseling) to the individual client's needs and preferences, which may range from helping to solve a particular problem or immediate crisis to more open-ended resolution of historic issues (family, past trauma), identity issues, ongoing psychological difficulties that do not resolve in the short term (e.g., continuing depressed mood, living with Bipolar Disorder, wrestling with the meaning of having a chronic illness or taking medication), or for personal growth and self-actualization. When therapy goes beyond a narrow problem focus, it often involves taking care of "unfinished business" (also called "baggage") from the past, however I approach these issues as they affect the client in the here-and-now, helping him or her to find resolution and move forward in their lives, rather than endless rehashing and rumination. I use cognitive behavioral and Gestalt techniques in a larger Humanist/Existential framework, and address psychodynamic issues that arise in the therapeutic encounter. I am fairly active as a therapist when appropriate to keep the work on track, collaborative with the client, and respectful of the client's expertise on him or herself.
The Humanist perspective views each individual as having a fundamental drive towards growth and self-actualization, and has faith that each person has within them the capacity and tendency to heal. Therapy is seen as helping the client to remove the blocks to their progress. Change is facilitated by a therapeutic relationship in which a key element is the therapist's attitude of unconditional positive regard and acceptance of the client to say and explore whatever is needed, in a safe and confidential environment. It is in this non-judgmental, honest, accepting, safe, and private environment that an individual is able to identify what he or she needs and wants to do to improve the situation, and becomes able to use the skills, support, and insights that the therapist can offer.
This highlights two reasons I prefer not to take insurance… First, your therapy can go wherever it needs to, without regard for insurance dictates of "medical necessity" or problem-specific time limits. Second, your life is nobody else's business. Confidentiality is greater when there is no third-party payer (insurance company) who has the right to be told the nature of the problem, diagnosis and symptoms, and the steps being taken to treat it, frequency and duration of sessions, etc. While these intrusions do not make good therapy impossible, they do add a layer of influence that is not always helpful. In fairness, insurance requirements may help some therapists to be conscious of staying on track, and insurers are within their rights to determine what they are willing to pay for. However, what an insurance company is willing to cover and what an individual wants or needs are not necessarily the same thing. I prefer to follow the therapy wherever the client needs to go, and to keep the client's
life and information private.
Additional Information
CHOOSING A PSYCHOLOGIST...
Finding it difficult to pick a therapist? Not sure what matters most? Click HERE for a few thoughts on the matter.
Finding it hard to make the call? Click HERE for a discussion of reasons not to see a therapist.

Please do not hesitate to call to discuss any questions or concerns you might have, whether pertaining to fees, therapy process, or my suitability to be your therapist. If you did not see your problem or concern in the Areas of Focus, above, please feel free to call to discuss your particular situation. I would be happy to consult over the phone to determine if I am the right professional for you, whether psychotherapy is appropriate for your situation, or to provide you with the names of other therapists or resources.
Fees
I take fee-for-service (cash or check) with a sliding scale on a case-by-case basis, by arrangement. I do not at present accept insurance directly, however, if you choose to seek reimbursement from your insurance company, I will complete necessary paperwork for clients to submit. Most insurance policies have some arrangement for "out of network" providers. Extra consideration is given to college and graduate students. (Sliding scale fees are set on a case-by-case basis, usually at our initial consultation, but will discuss over the phone.)
Personal Comment
Therapy can help to smooth out the bumps in the road, teach clients how to lighten their load, and sometimes can be the catalyst for a sea change in life. Although it may feel like a crisis at the moment, what you learn in dealing with your current problems can give you resources and self-knowledge that can help you in ways you cannot now imagine. For myself, I conceptualized it as "being on the path." I did not always know where my path led, but I learned to tell when I was or was not on it. When you are on your path, your struggles will be fruitful and you will be living your life in your way. I know it is trite, but true… Your crisis or problem is an opportunity. It would be my honor to accompany you on this portion of your travels.

A winner of the 2015 Patients' Choice Awards for
Buffalo Psychologist
Verified by
Opencare.com
Robert W Garlan, PhD - Therapist
142 Bidwell Parkway Office
PLEASE NOTE: THIS WEB SITE IS UNDER CONSTRUCTION. PLEASE CHECK BACK FROM TIME TO TIME FOR ADDITIONS.
COMING SOON: Rarely Asked Questions, Confidentiality & Privacy, downloadable Informed Consent form.